Reid on the Radio | @reidontheradio
WOW! This New Chevy Commercial Is Heartbreaking!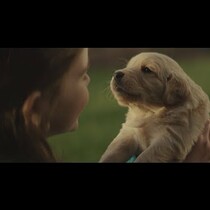 Posted March 6th, 2014 @ 6:32pm
If you follow me on Instagram or Twitter, you KNOW that I am a CRAZY puppy dad! If you're a dog owner, I'm sure you'll be thinking the same thing after you watch this ....WHYYYYYY would Chevy make this a commercial???
Not because it's a bad commercial, but because EVERY SINGLE dog owner is probably going to tear up (or get close) watching it because they'll be thinking about their pup. NOT about the car at the end!
I think it's great the girl is remembering the good times....but when you realize where the dog is...it might be a little too much.
So give your dog a hug and get the tissues ready.....you'll need them.