Reid on the Radio | @reidontheradio
This Is AWESOME! JT Shouts Out NSync During Concert!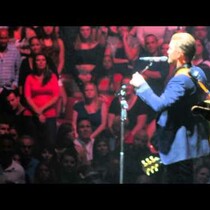 Posted March 8th, 2014 @ 2:45am
During his show in Ft Lauderdale, the last city NSync performed in, Justin gave a shout out to boys in the group. But, most importantly, he gave a shout out to his BFF Chris Kirkpatrick who had come with him on the road. THEN he performed "Gone," one of NSync's many hits!