Reid on the Radio | @reidontheradio
I Guess Mom Is A Potty Mouth!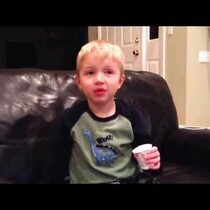 Posted March 25th, 2014 @ 5:59pm
A dad asked his son to say all the bad words he knew. Most of them were harmless......BUT, wait till the end!
*WARNING* This video DOES contain some PG-13 words and one S-Bomb!